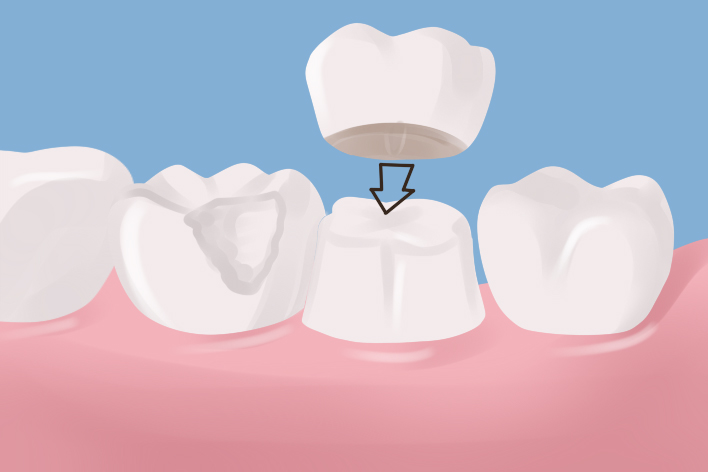 Dental crowns act like caps to cover up broken, chipped, misshapen or decaying teeth. Whether your tooth gets damaged as the result of an accident or trauma, or has suffered from severe decay, crowns are an effective reparative solution.
Crowns are used both to fix damaged teeth as well as to replace teeth entirely if they ever fall out or need to be extracted. For completely replacing teeth, crowns are attached to dental implants to restore regular biting and chewing functions.
Crowns are often used in combination with root canals to repair decayed areas of the tooth. They're also commonly used with dental bridges, filling in the spaces left from missing teeth. Crowns provide a secure fit to the dental bridge or partial denture by anchoring it in place.
We only use the highest quality dental crowns and have many years of experience with both traditional and implant supported tooth restorations. We also offer patients a variety of choice when it comes to the materials used, regularly working with IPS e.max®, traditional porcelain, and zirconia based crowns.
We create crowns on-site which means we can complete the procedure for patients in just one short visit. Our top priority is providing patients with crowns that fit in perfectly with the rest of their teeth and last for decades.
Home About Us Services Technology For New Patients Contact Us Smile Gallery Testimonials